It's been a busy new year, and before January is officially over, I wanted to mention how much we loved the books we got for Christmas! My family and I love books. We love to give them and get them. Well, except for my husband, who mostly loves to give them to me. After the wrapping paper was stuffed into bulging garbage bags, and we had a moment to breathe, I took an inventory: 31 Books! We had a Dragon book, a Flat Stanley book, 3 Star Wars sticker books, 4 Animorph series, some Beverly Lewis Amish books, and a few other adult books including Austenland, by Shannon Hale. Let's see, what else? I knew I should have made a list. You can read about some of our very favorites below: Ten Little Ladybugs by Melanie Gerth.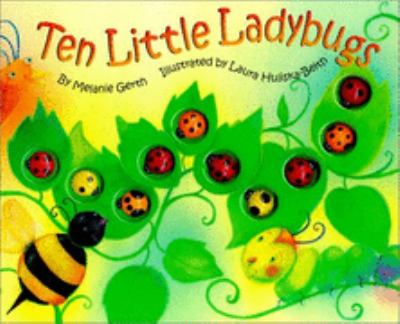 This one has been loved on as much as any little baby could love it. Literally! A few days ago, my little one was opening it and closing it, turning it upside down, trying to pull the ladybugs off one by one. And finally? I had to laugh when I saw him toss it on the ground and crawl across it, licking each ladybug to see how they tasted! Yes, I admit, he's still under one, but this is some great hands on baby-lovin' book reading! My 4-year-old  actually loves this book too, but he insists on reading it backwards, because he doesn't think it's proper to count backwards from 10. Never mind, that when the words say a ladybug 'disappears', and we turn back a page, one automatically appears. It's almost like magic! I've tried changing the words, but it's very hard to make them still go along with the pictures. Ahh! The challenge of reading to young minds who are determined to see the world their way. I highly recommend Gerth's fun contribution to children's literature. It's definitely a top 'flavor' scoop at our house.
The really popular book with my 10-year-old was the new Diary of a Wimpy Kid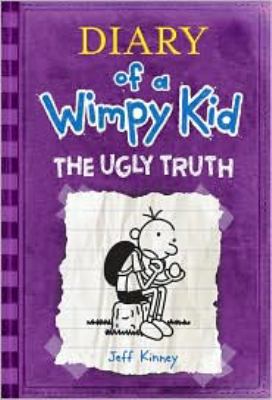 My two oldest boys were also thrilled to find that Santa Claus had given them each an LED flexible arm book reading light. I now have to confiscate them at night or else I end up finding out my little rascals didn't go to sleep. Some nights I beg to borrow their lights so that I can read while I lay down by little brother to help him fall asleep. So far, my boys have been generous to share with me.
What books did you get for Christmas?