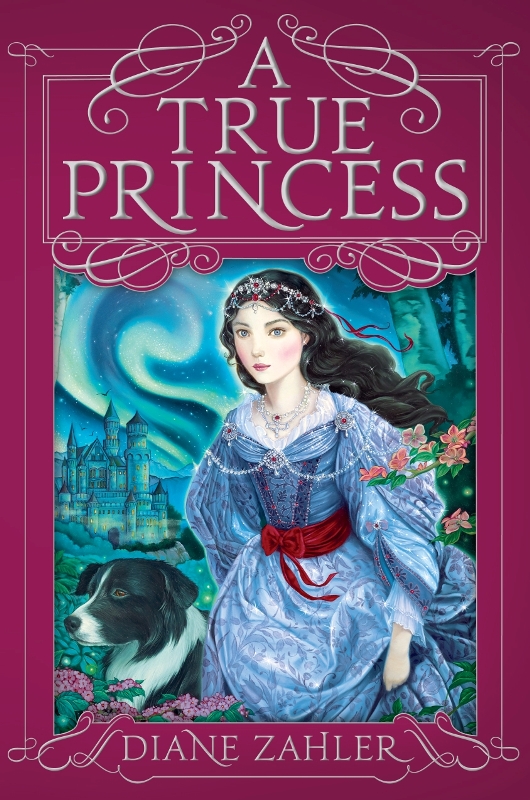 I
Review of A True Princess
I have just returned spell-bound from Diane Zahler's new novel A True Princess. Such beautiful stories are often described as enchanting, but I am seeking for a word more rich and lovely. Mesmerized. I have been mesmerized by the Elf King and have shivered in fear as Odin and his deadly hunters thundered through Bitra forest. Zahler has proven herself a master weaver of retold fairy tales. Her stories are truly magical, deeply engaging, and surprisingly full of twists and elements of heroism- or rather, 'heroine-ism'. I thoroughly enjoyed this tale, based on the oft told Princess and the pea, yet full of more than pitiful princess wanna-bes standing in line to prove their pedigree.
Lilia is a shepherdess living off the kindness of the family who rescued her as a baby from a basket in a river. Rather Moses-like, I know, but strangely satisfactory. Initially, I was thinking Unsinkable Molly Brown meets Moses, both lovable stories, but I was pleased to find something or, rather someone even more enchanting. Lilia has beautiful dark hair and violet eyes, which is perfect because I have become a little weary of trite heroines with blonde or chestnut locks and blue or green eyes. Lilia's classic beauty makes for beautiful cover art and the book is just as visually appealing on the outside as it is satisfying inside.
Kudos to Harper Collins for uncovering yet another outstanding story weaver. Thank you to Ms. Zahler and her publicist for the ARC! I look forward to the release of A True Princess February 1, 2011. Perfect timing for Valentine's presents and Easter baskets! Readers can look forward to a spell-binding read. Zahler's second novel does not disappoint!
Come back and visit us soon, as we here at Bookscoops are participating in Diane Zahler's Blog Tour in conjunction with the release of  A True Princess. We will have an author interview and Book Giveaway, courtesy of Harper Collins, on February 12th 2011!  Don't miss this great opportunity to get an inside look at Diane Zahler and enter for a chance to win a hard-bound copy of her wonderful book! Mark your calendars for Saturday February 12th- only two weeks away!