You may be wondering how to help your kids find great books to read. We get lots of requests for recommendations, and while we are happy to share what we know, there are many different books, and many different readers! So, following please find a few recommendations categorized by genre. Some of our recommendations are series, others are authors. As lovers of literature- especially for children and adolescents, we believe that there are books out there for everyone.

Graphic Novels
Many parents initially balk at the label on this genre, simply because of its name. Graphic does not mean obscene or violent, it means illustrated (like a comic book). Graphic Novels are a type of comic book, generally longer than a traditional comic book, and tell a story beginning to end. They are especially great for reluctant readers or children learning English as a second language. Following is a list of some of our favorites and others that we know about but haven't necessarily read. Cari has used them a lot at the middle school level and can attest to the fact that kids love them.
Some popular titles:
Rapunzel's Revenge and Calamity Jack by Shannon & Dean Hale, illustrated by Nathan Hale
Diary of a Wimpy Kid by Jeff Kinney
Twilight by Stephanie Meyer and Young Kim
Joey Fly Private Eye
Jellaby
Into the Volcano
Star Wars Clone Wars
There's A Wolf At the Door by Zoe B. Alley, Illustrated by R.W. Alley
Chess Rumble
Captain Underpants

Formulaic Novels
Another great idea for beginner readers. They tend to be fun and predictable, which is very good for gaining confidence and good reading skills.  Kids usually outgrow them eventually, but in the meantime here are some great series to keep your beginning readers occupied for the duration: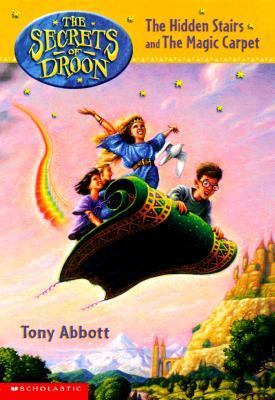 The Magic Tree House series (early elementary)- by Mary Pope Osborne and Sal Murdocca, educational and fun- what more could you ask for?
The Secrets of Droon (early to mid elementary) by  Tony Abbott (Author) and  Tim Jessell (illustrator)
Nancy Drew by Carolyn Keene
The Hardy Boys by Frank W. Dixon
Animorphs by K.A. Applegate
Cabin Creek Mysteries by Kristiana Gregory- elementary age
Timeless Classics
Often it's great to find a favorite author, and search for every book they've ever written. How many people have ever read the Jane Austen books before watching the movies? It's definitely worth the incentive if you have a lot of hours to set up a read/watch marathon.
Lucy Maud Montgomery- the Anne of Green Gables series, Emily of New Moon series and various others
Louisa May Alcott– Little Women et al
Jane Austen- Pride and Prejudice, Sense & Sensibility, Emma, etc.
The Witch of Blackbird Pond
Fantasy
Shadow Children Series (7 books!) by Margaret Peterson Haddix- Haddix is a prolific writer with a great variety of other literature to choose from as well.
The Land of Elyon (4 great books + a prequel) by Patrick Carman – with great games and more found at Scholastic
A Long Way From Chicago, A Year Down Yonder & On Wings of Heroes all by Richard Peck, one of our favorite authors! (OWH is a great family car trip audio, by the way).
Gregor The Overlander (5 books) by Suzanne Collins- especially great for boys late elementary to junior high
Princess Academy (one of Holly's favorites) and Goose Girl (The Books of Bayern series) and Book of a Thousand Days by Shannon Hale
Other Book Lists