My 2nd grader just struggled through the door calling my name. He's unbelievably excited to share with me the jack pot he brought home from school. His Scholastic book order came today, and he was super happy to find out that Mom did not stop at ordering the Flat Stanley and Pokemon books he wanted. Can I just say I love Scholastic's new online order system? I'm not so sure my pocket-book is loving it. I could hardly resist, though. So many good deals on great books! I must admit I was in the post-Christmas sales mode, and so thought that I would stock up for gifts and refill my random rubbermaid tote with great reads to give away. My kids went to a lot of book-exchanges and white elephant parties. Books are so fun and easy to give and I love that when I order online, the teacher gets extra books!
So, what did I get? Well, I've already read this one, but thought it would make a great givewaway: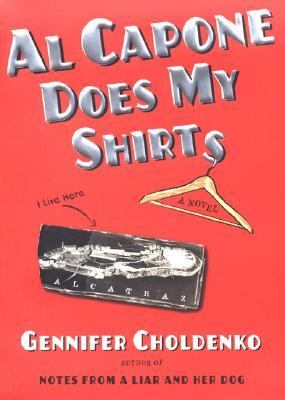 My favorite line from this book is "When you love someone, you have to try things, even if they make no sense to anyone else." I enjoyed this book about kids growing up on Alcatraz Island while their parents worked at the prison. How fun would that be to say that Al Capone did your laundry? It's a very unique and fun story based in some well-researched facts. I can't wait to give it away!
I also got Old Yeller for my husband. He talks about this book on a fairly regular basis whenever we bring up our favorite reads. Where the Red Fern Grows and Old Yeller are probably his top reads from when he was a kid. It's a late birthday present as it didn't get here in time for our celebration.
Now, if only Scholastic sold fences. Then, I could actually pair the book with a real-life dog. We have been waiting to build a fence so that we can get a dog. One of our kids actually asked for a fence for Christmas so that we could get a dog. How sweet is that? We'll get one eventually. Just not when it's still in the teens outside!
Well, that's all for now, I could go on and on about the books I bought, but maybe you're on my give-away list and I don't want to spoil the surprise!
What do you love about Scholastic books? Do you have good memories of getting book orders when you were young?