I originally learned about this delicious Lime soup back when book blogging was a big part of my life. I tried to share it recently with a friend only to find it is no longer available on the book blog I originally obtained it from. I am resharing it here on my blog in an attempt to not have it lost to the netherworld of forgotten recipes. And also, so when I spill on my copy I can find it and reprint it again. The amazing Natasha Maw was the original poster and Katherine Center  (author extraordinaire) who shared it originally said, "This is the most delicious thing I know how to cook. I make it all the time–and I usually eyeball everything, so I'm kind of guessing on the quantities. It's adapted from a recipe from the Moosewood cookbook from about 15 years ago or so, but it has definitely evolved into its own thing over the years."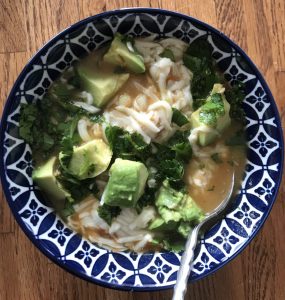 (Tomato) Lime Soup
from Author Katherine Center
1/4 stick butter
1 large or 2 medium onions (yellow or white) finely chopped
5-ish cloves of garlic, loosely minced
1 Tbsp oregano flakes
2-3 tsps ground cumin
8-10 tomatoes
2-3 tsps salt
5 cubes vegetable bullion
STOP! (Holly here) If you are making this to freeze, stop here! See directions for freezing below.
8 cups water
1/8-1/4 cups fresh lime juice
as much chopped fresh cilantro as you have patience for
2-3 big, ripe avocados
monterrey jack cheese
tortilla chips (we used salted white corn or sometimes blue corn, to be fancy)
Saute the onions, garlic, oregano and cumin in a big soup pot over high-ish heat. While they're cooking, chop up a minimum of eight tomatoes (loosely, in big hunks). The onions & garlic should be close to done, then add the tomatoes and the salt and stir it all up. The salt helps the tomatoes "melt," which takes about 10 minutes or so. While they're cooking, I usually throw in the bouillon cubes so they can start to disintegrate. Then, when the tomatoes look pretty cooked, add the water. I like the broth to be strong, so sometimes I'll throw in an extra cube. Then let all that heat back up, and peel and cube the avocados and put them in a bowl on the table.
Then grate the cheese and put in on the table, too (though the pre-grated cheese works great, too, and I'm all for saving time), along with the chips. Then wash and chop the cilantro (I usually don't get all that far on the cilantro, even though I love it, because it's slow-going and the soup is basically ready) and squeeze the limes and then, as a last step, add the limes and cilantro to the broth. (If you add the lime juice to soon, it lose its flavor, so save it for last!). At last, ladle the broth into bowls and let people add the cheese and avocados and crumble the chips into their own bowls.
I make this soup probably 3 times a month because everybody in my family loves it so much. I am always in a hurry because everybody's hungry and eager and clamoring. That's the feeling of this soup- everything chopped up fast and thrown into a pot.
One variation is to add chicken to it, which my husband always hopes for. But adding chicken takes longer, and the soup doesn't need it at all. We do it sometimes if we're all feeling sniffly. If anybody out there actually makes it please let me know what you think!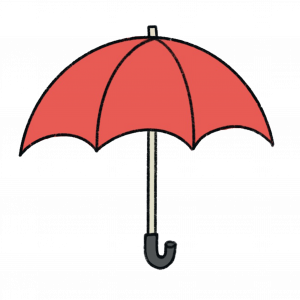 *** Holly Papa Recipe notes***
We love to add chopped, cooked chicken (leftover chicken from a rotisserie chicken is great for this) and…
1 30 oz can Hominy, drained and rinsed (this makes it taste similar to the Mexican soup, posole (which I love, but it's more time-intensive to make).
This Soup Freezes Great!
Cool the soup base down, blend it with an immersion blender if your kids don't like chunks like mine. and ladle into freezer safe containers. We are omitting the water for freezing to save on freezer space.
I freeze the soup in half-size batches because it makes a lot and that way I can decide how much to make depending on whether I have company, or want leftovers or not. For a quadruple batch- I divide into 8 quart size containers. I put a little note on the freezer container to add 4 cups water. 
When ready to use, thaw soup base, add water and reheat on your stove- I like to make a triple or quadruple batch in the Fall when I have tons of tomatoes on hand from the garden. It makes such an easy dinner on cold rainy/snowy days and brings my dinner table right back to the deliciousness of summer, right when we need it most!
I hope you enjoy this soup as much as my family does. It's hands-down a winner in our book!