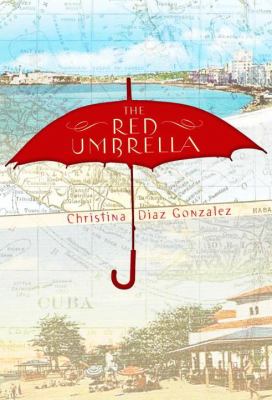 I recently enjoyed this poignant coming of age story about Lucia who grows up during the 1961 Communist Revolution in Cuba. Lucia's innocent naivete is shredded bit by bit when soldiers come to her small town. Lucia and Frankie believe  their parents are being unreasonable in their demands that their two children stay home where they can be safe from the insanity that seems to have overtaken their beloved country.
Lucia's best friend Ivette and her family fall hook line and sinker for the propoganda of the new Cuba, and Lucia struggles to find a balance between pleasing her parents and being a normal teenager who wants to hang with her friends and meet boys. Ultimately, Lucia and Frankie's parents take drastic steps to save their children from the brainwashing that the government is performing on all young minds.
Readers will enjoy learning about this volatile time in Cuba's history. I was very intrigued by the chapter headlines- each one is taken from a newspaper headline during that time period, adding significance and detail to Gonzalez's first novel. I am impressed and look forward to what Ms. Gonzalez brings us next!