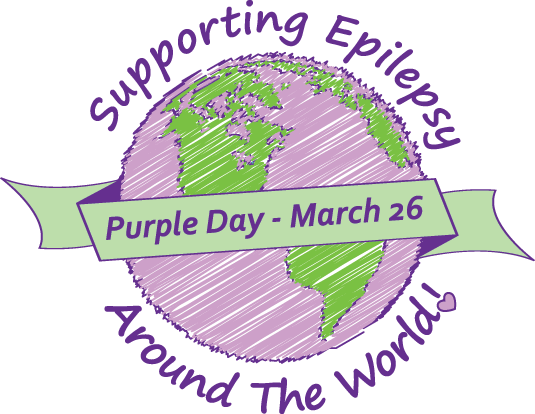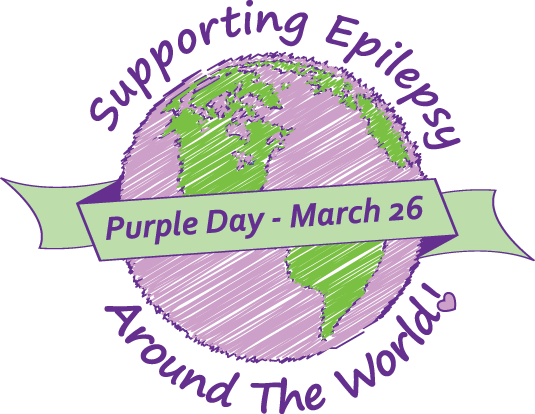 On Thursday night we picked out my daughter's outfit for Friday and changed her earrings to purple ones so she would be already for the big day. Yesterday was a teacher work day at school for me, which means no students, but I work with some awesome teachers. They wore purple ribbons made by my niece to show support for my daughter and at least a half-dozen other staff members who have family members with epilepsy.
I also made arrangements with my daughter's wonderful kindergarten teacher and school administration to come in and do some activities for Purple Day. Then feeling in the Purple Spirit, I also contacted the mayor's office over a week ago about declaring Purple Day for our city. Long story short Mayor JoAnn Seghini called me back personally, apparently her son had childhood epilepsy that he outgrew. The best is that she came to my daughter's class yesterday and read a book about epilepsy called Taking Seizures to School by Kim Gosselin and illustrated by Moss Friedman. I love promoting literacy and epilepsy awareness at the same time. Mayor Seghini is a former educator who loves reading and she did an awesome job! If I could send her to other classes to read out loud with kids, not just for the epilepsy awareness, I would. She's that good. Hopefully we make it into our local monthly newspaper, but the city will do a proclamation next month for sure.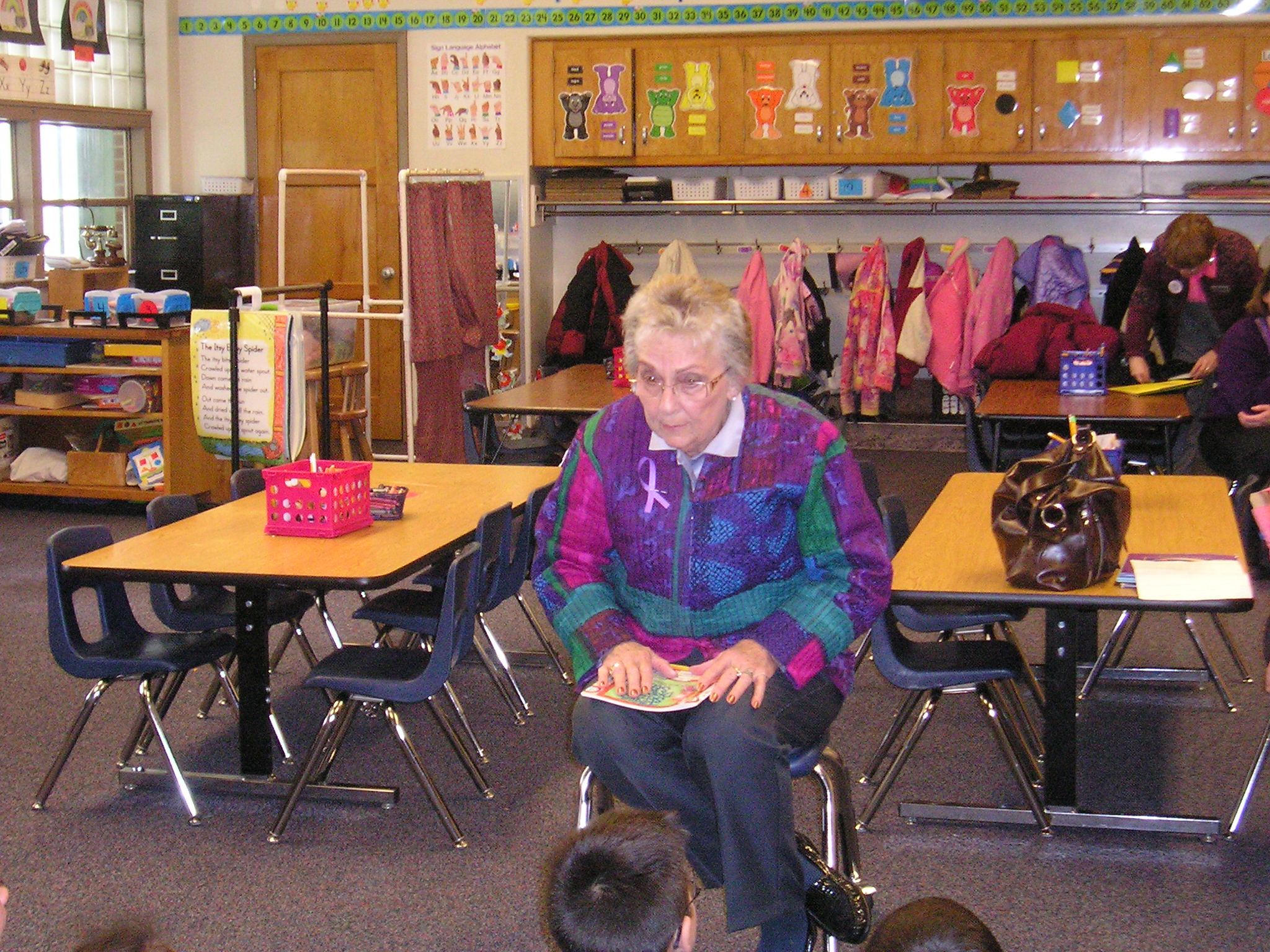 A cute story from the reading of Taking Epilepsy to School.  While the mayor was reading the book a little boy said, "You said a bad word!" She said, "Did I? We'll talk about it when we get done with the book." So she finishes the book and asked the boy what was the bad word he heard and he replied, "stupid." She agreed with him that it is a bad word because it is a mean word she continued by saying I think the author of this book used that word so you would know not to use it with people who have epilepsy or with anyone else. It is a mean word and it's a good thing you know not to say it to other people.
In addition, we invited parents to come to the class so they could learn more about epilepsy. Another story made short is that one of the adults who came was recently diagnosed with epilepsy and was not aware of Purple Day. Because I had been in contact with the Epilepsy Association of Utah, the vice-president Margo Thurman attended and we were able to give the young lady some information about support groups and other resources. This young lady also mentioned that she has some other children's books about epilepsy and she could bring them to the teacher if I was interested in looking at them. Being the book lover I am, I said yes!!!
Our family had a great Purple Day. I'd like to say thank you to the staff at my school, my daughter's school, my niece who made lots of purple ribbons, the school nurse who loaned us the book, Mayor Seghini, The Epilepsy Association of Utah and for Megan Cassidy the founder of Purple Day who all helped make my daughter's experience with Purple Day wonderful.
Soon, hopefully tomorrow I will post links to the bloggers, authors and others who are participating I have been very impressed with the level of support we have gotten for Purple Day especially with such short notice. If you are still interested in participating there is still time the Mini-challenge for Purple Day ends on March 31st.