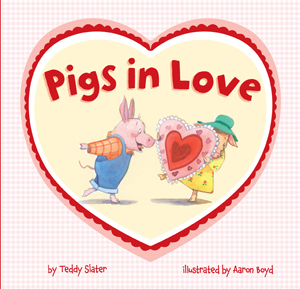 Pigs in Love is filled with ideas of the many ways to show love- to buddies and sweethearts, fathers and mothers and yes, even to pesky little brothers (Please excuse my rhyme. That's not an actual line from the book, but the whole rhyming thing obviously rubbed off a little). You may want to spout valentine poetry to your loved ones too after you've read this fun book!
Here's my favorite line:
"Sows and piglets, hogs, and swine- everyone's someone's valentine."
If you want something sweet but free from processed sugar to share with your valentine, try Pigs in Love from Sterling Children's Books.
*I received a review copy of Pigs in Love courtesy of Sterling Books. The opinions in this review are my own.