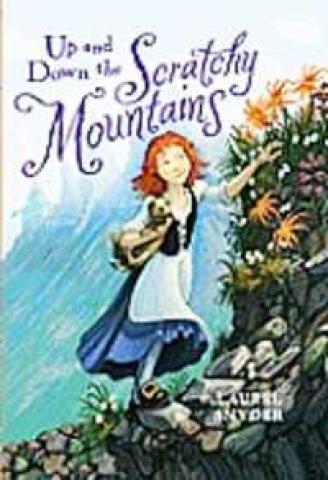 I read this book about 2 months ago and absolutely loved it! I first heard of Up and Down the Scratchy Mountains when Laurel Synder (she has epilepsy) participated in our Purple Day challenge for epilepsy a few years back.  Some books take a while to start enjoying, but Up and Down the Scratchy Mountains was enjoyable from the start.
Lucy is a milkmaid whose best friend happens to be the crown prince named Wynston. Unfortunately, as she and the crown prince are getting older, protocol gets in the way. Apparently a milkmaid could never marry the prince no matter how much they liked each other. Frustrated with the sudden absence of her best-friend she sets off on a zany and wild adventure to find her mother.
Not much more to say than that without ruining anything, but it was a fun read. I laughed and cried and then laughed some more.
Laurel Synder's Website