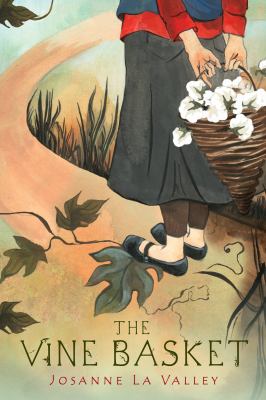 The unique things about The Vine Basket is that it reads like historical fiction, and yet is realistic and also, I believe, contemporary fiction. The author, Josanne La Valley based The Vine Basket on an experience she had while in northwest China. Uyghur is a tribe in China where the girls who don't go to school or have poor families are in danger of being sent to work in factories. Local leaders have quotas to fill, so girls must constantly be on the watch. Mehrigul is one girl who knows she is in danger of being sent to work in the factories. Her older brother has left taking all hope from Mehrigul's father.
Will Mehrigul find a way to stay at home on the family farm, or will she give up her dreams of staying home and be sent to work in the factories far from grandfather and everything else she loves?
I enjoyed reading The Vine Basket and think you will too. Incidentally, I also think this book would be perfect for a school assignment. At 242 pages, it's plenty long enough, and I would love to have teens read it and gain a broader world view- and maybe a greater understanding of who might be manufacturing the Chinese goods they purchase so cheaply. The price, it turns out, is really not so cheap.